We get you back home!
Emergency water removal and restoration!
Call on us to remove water damage and rescue your home.
We are 100% non-toxic, fast, skilled and responsive.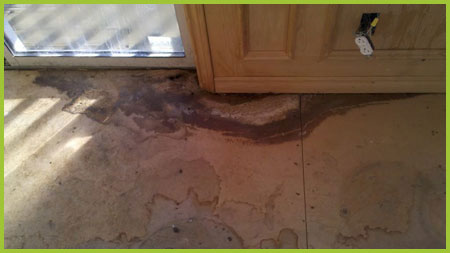 PureSpace is the leading expert in water removal and water damage restoration. We come into your home or business and quickly, safely remove water and begin immediate clean-up. We understand that flooding can happen rapidly so we have staff on call, 24/7. We are available during storms, when pipes break, when flooding occurs and even just for small leaks that need to be addressed. You can count on PureSpace to take care of everything, quickly and effectively. We serve the entire Portland Metro Area.
Get Help Fast with PureSpace:
We understand that timing is incredibly important to minimize damage and restore your home or building.
We return any unanswered call within 60 minutes*.
We guarantee we will arrive onsite and ready to work within 3 hours*.
Within 24 hours, we will brief you and your insurance provider on the scope of the project as well as timing estimates for completion of the project.
*All times are guaranteed or PureSpace will write you a check.
Our Services:
Expert water removal.
Thorough clean-up of the entire affected area.
Complimentary inspection to ensure no mold growth goes unaddressed.
Complimentary application of PureSpace suite to prevent mold growth in water-damaged areas.
Direct insurance billing
Excellent communication throughout the entire process for you and your insurance provider.
While You Wait for PureSpace (Emergency Water Damage Checklist):
If you have to address water damage, the first thing you need to do is make sure you and your family are safe. If you have any concern for safety, wait for your PureSpace professional to arrive. If it is safe, you can begin the preparation and drying process.
Remove any personal, expensive or sentimental items from the floor or other wet areas.
Start drying up standing water with a mop or towel.
Move all furniture off of carpets, especially furniture with wooden legs. If this is not possible, place foil or plastic under legs to avoid wood-dye transfer staining.
Weather permitting, open doors and windows and run the air conditioning if available.
Call PureSpace today
to remove water quickly and effectively!