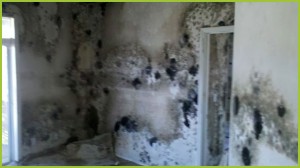 Have mold damage? We're ready to help! We remove mold in Portland Oregon. Call us today!
If you suspect you have mold, call us today and we can help! We are experts in mold removal and mold mitigation in Portland Orefon.
Our solutions are
Fast
Non-toxic
Affordable
Effective – we remove mold by the roots!
Guaranteed by warranty
We use high-quality materials and equipment that gets the job done properly and effectively.
Non-toxic ProductsWe remove mold to mitigate toxicity to your home. So why remove mold with toxic products? PureSpace reduces increased exposure to toxins and is environmentally friendly. And PureSpace Shield prevents mold from returning so you have a permanent solution.
Contact us here!
Our experts have seen it all and know how to get the job done the first time. We have a 100% success rate and have been in the mold removal and mitigation business for 13 years!
Did you know that mold needs only 5 things?
Water
Organic material (Building Materials)
Temperature ranging between freezing and 120 F
One mold spore
Time!
So don't waste another minute. If you have a mold problem, call us today. The best way to stop mold from growing is removing it as soon as you have spotted it!
Click here to contact us today!